November 21, 2013
Syllable's 2.0 update is now available for download! From a brand new look and feel, to Readability integration, to new controls and more customizability, I think you're really going to love this 2.0 update. I'm really proud of how it turned out.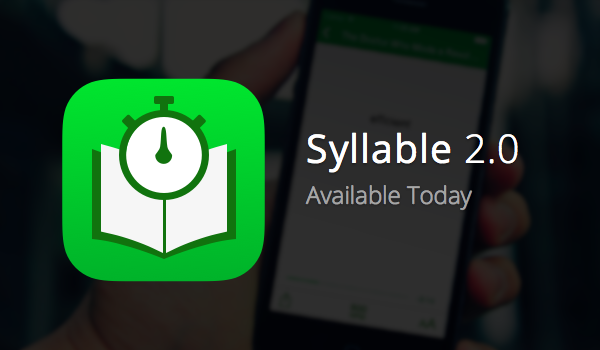 As far as specifics go, the update includes a brand new look and feel for iOS 7 that's far more than just an aesthetic update. Readability support was also heavily requested, so Readability now joins Pocket and Instapaper as services Syllable can import your articles from. Other common requests, such as moving the text's position is now present, as well as alignment, sharing of links and sharing of how well you did. There's also many iOS 7 specific features, such as Dynamic Type support, so the size of the text in your article list will adapt to your system setting, and Background Fetching, so Syllable will periodically fetch your articles for you in the background so they're ready for your next launch.
Note that Syllable now requires iOS 7.0 as a minimum. I simply don't have time to support multiple operating systems, and iOS 7 is being adopted very quickly.
It's taken awhile, but I really didn't want to rush it, and I'm a full-time student as well. I hope the wait was worthwhile and makes you that much more of a productive reader.
I already have some great new features planned for 2.1, so stay in touch.